Elevate Your Garage Organization With a Little Magic
Do you have that one space in your home that you avoid at all costs? Every time you go in it you cringe, and think "Why am I the way I am?" For me, that was my garage organization, and as a DIYer, that is kind of a problem. I go in my garage ALL. THE. TIME! And every time I went in it, I wanted to do something about it, but never did… until now!
Introducing the RUBBERMAID FAST TRACK SYSTEM
When I found the Rubbermaid FastTrack System, I knew this was the perfect way to start my garage organization. Ok, it's not really magic, but it felt that way. It was so easy to install, looks so clean, sleek and modern. It made my garage organization so quick and easy! I don't know how else to describe it but MAGIC!
Because I am extra, and proud of it…
I was not ready to completely transform my garage, but I was ready to organize it. I needed things off the ground, and because I am extra, I started by painting the walls white. After a couple coats of primer and paint, I had a clean, blank slate to work with.
Side note: If you are going to paint large spaces with big and tall walls and ceilings, this large paint roller and paint brush extender kit is MUST!
Installing the Garage Organization System
The first step is to install the track system, which is so easy. Simply drill the track into studs, and then slip the cover over it. I am always asked what my favorite drill is, so here you go!
Once the track is secured to the wall you just clip the hooks on. The hooks can easily be moved around depending on where you want your things to go. The Rubbermaid FastTrack system has so many different hooks, shelves, ball organizers and baskets that can easily be clipped on the tracks, depending on your needs.
I love that everything now has a place, and it is all easily accessible. But the best thing about it, is everything is finally off the ground and on the wall.
My garage is overwhelming to me so I am taking it one wall at a time. I have now organized 2 walls in my garage with this Fast Track System, and could not be happier! Here is a great starter kit of rails, and hooks!
What is the one space in your home that is overwhelming to you?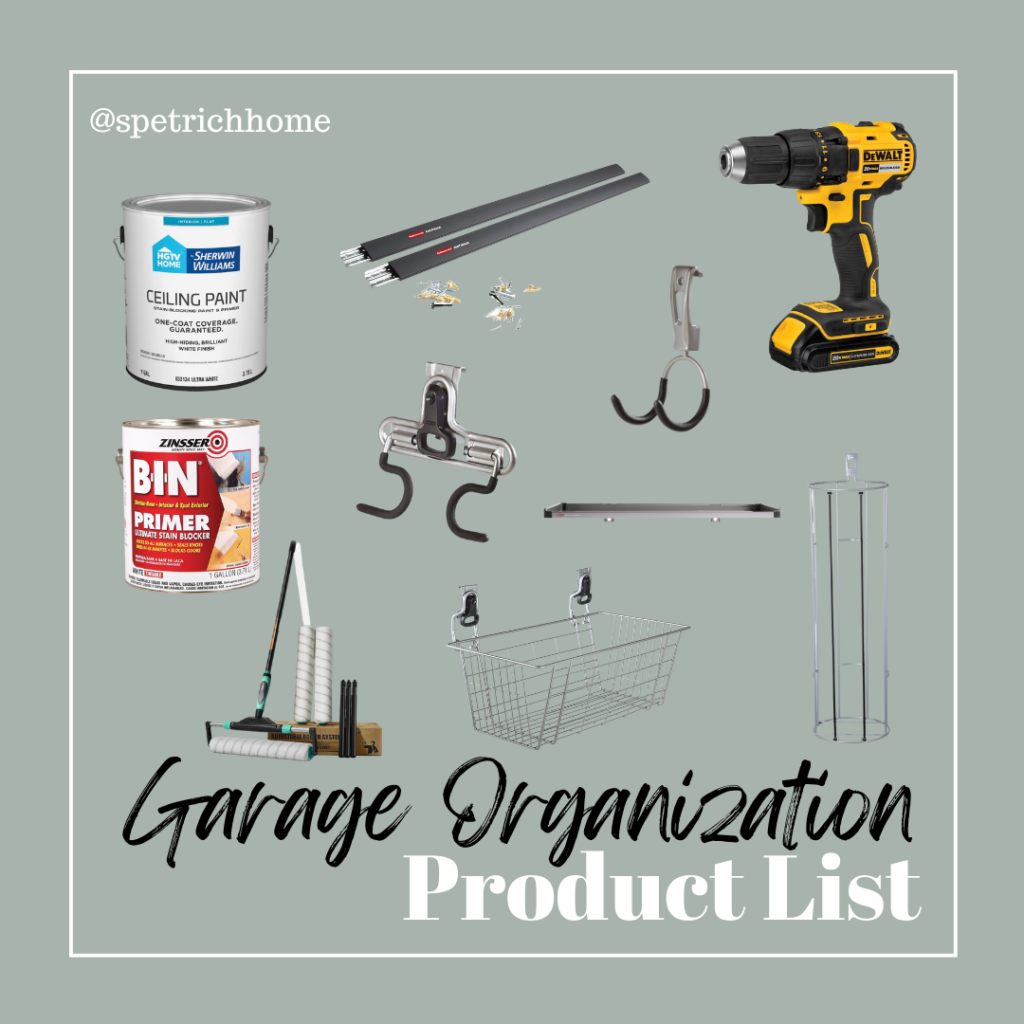 Follow along for more DIY's and fun at…