I'LL HELP YOU
Unleash Your Inner DIY Supermom!
Welcome to Spetrich Home:
Your DIY Haven
CREATIVITY, HOME PROJECTS AND MOTHERHOOD COMBINED
Welcome to Spetrich Home, a cozy little corner of the internet where I share all of my favorite DIY projects, ingenious home hacks, and the wonderfully beautiful chaos that comes with being a mom. My ultimate goal is to inspire and empower you to create not only beautiful spaces but also lasting memories with your loved ones.
Embark on this journey with me, and let's create together! We'll explore the world of DIY, share tips and tricks for managing daily mom life, and provide a supportive community where we can all learn and grow. Whether you're a seasoned DIY pro or a curious beginner, there's something here for everyone. So grab your tools, pull up a chair, and let's dive into this creative adventure together!
Meet the Mom Behind the Magic
Get to know Stephanie
I'm Stephanie, a proud mom of four amazing kiddos and a self-taught DIY enthusiast. After the birth of my third baby, I found myself needing a creative outlet, and that's when I discovered the wonderful world of DIY. It didn't take long for this newfound hobby to blossom into a full-fledged passion. I absolutely love learning new techniques, experimenting with different materials, and sharing my discoveries with you.
Together, let's create a beautiful home and an even more beautiful life. My mission is to inspire and empower you, so join me on this journey as we delve into the world of DIY projects and home hacks, while also navigating the joys and challenges of motherhood. Whether you're looking for design inspiration, clever ways to repurpose everyday items, or simply seeking a supportive community of fellow moms, you've come to the right place. Let's embark on this adventure together and transform our lives one project at a time.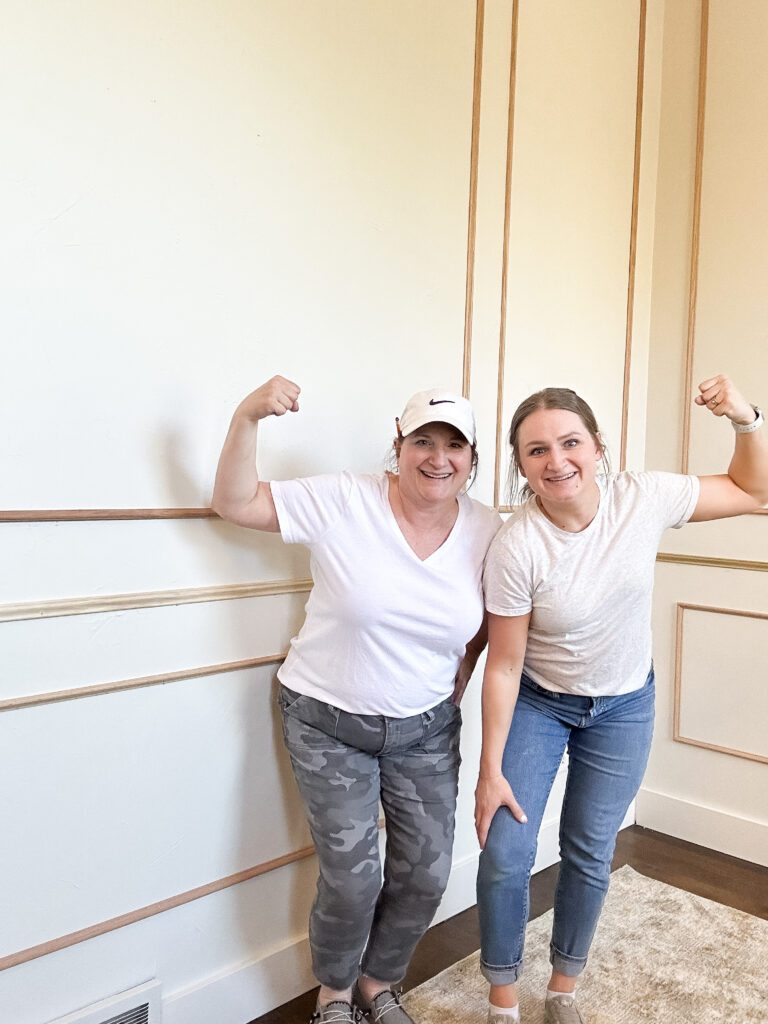 Fun facts about me:
I LEARNED HOW TO USE TOOLS, CUT WOOD, AND DO ALL THINGS DIY FROM MY MOM.
BEFORE I STARTED DOIING FULL-TIME HOME RENOVATION DIY, I WANTED TO START A BAKERY.
I STRUGGLED FOR YEARS WITH INFERTILITY BEFORE HAVING MY FOUR KIDS. IF YOU STRUGGLE WITH INFERTILITY TOO, READ MY POST ABOUT IT HERE.
I'M A HUGE DISNEY PARKS FAN. WE'VE BEEN TO DISNEY WORLD 7 TIMES, AND DISNEYLAND 4 TIMES IN THE LAST 13 YEARS.
LET'S CREATE TOGETHER
Partner with Stephanie
Are you a brand looking to collaborate with a passionate DIYer and influencer? I would love to work together on exciting projects and share our journey with my growing community of DIY enthusiasts and moms. I'm open to product reviews, sponsored posts, giveaways, and more – if you think we'd be a good fit, let's chat!