10 Quick & Easy Neighbor Gift Ideas
'Tis the Season to start thinking about those neighbor gifts. I'm always short on time around the Holidays so I love when gifts are quick and easy! I've put together a list of 10 quick and easy gifts for you. All you need to do is add a tag to the gift and you're done! I usually just google free printable tags for what I have in mind.
10 Quick & Easy Neighbor Gifts
Who doesn't love something warm to drink on a cold day? It pairs well with a tag that reads "Sending You Warm Wishes." Click here for the free printable tag!
This is one of my favorite dish soaps. Add a tag that says "Here's Soap'in you have a Merry Christmas!" Grab the printable tag here.
The only thing better than giving your neighbors cookies, is giving them cookies you don't have to bake! Throw it in a super cute oven mitt and add a tag that says "Baking Spirits Bright!" click here for the tag!
Grab your favorite seasoning and add a tag that says "Tis the Season-ing".
This popcorn is ready to go and tastes delicious. Add a tag that says "Just popped by to say Merry Christmas".
Just buy one of your favorite smelling candles and slap on a tag that says, "May your Holiday Season be Merry & Bright!"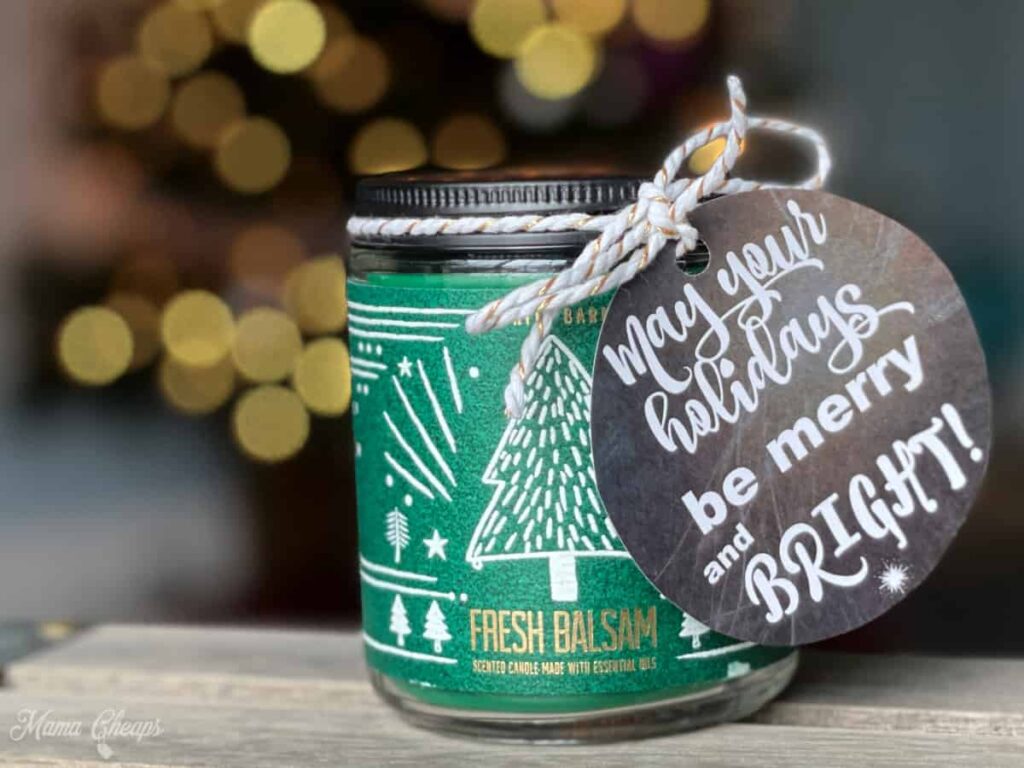 My kids love this stuff and if I'm honest, so do I. Get a big bag and add the tag, "He's making a list and CHEX-ing it twice. He's gonna find out that you guys are really nice!"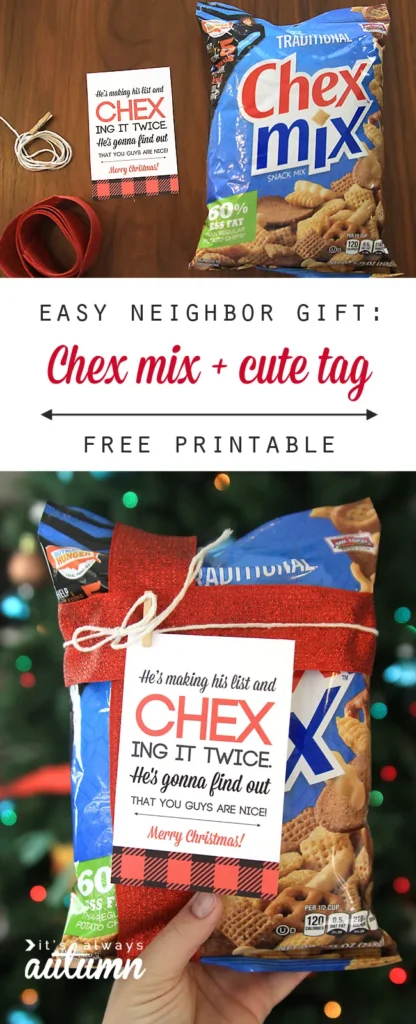 There's nothing better than snuggling up with your favorite blanket on the couch. Find a soft blanket and use one of these adorable printables!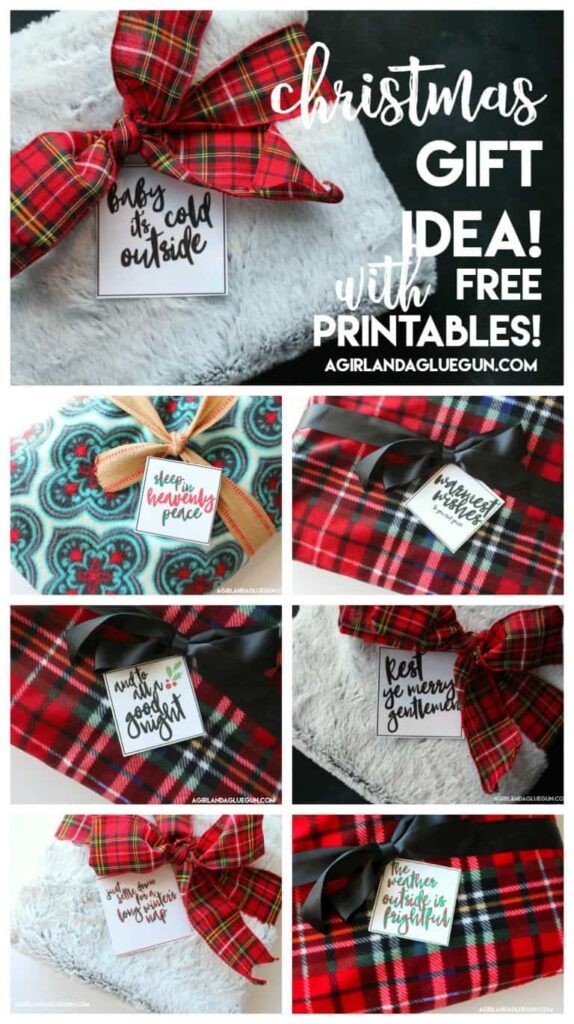 My kids love these. It's a great gift for families. Grab one or a few and print off a cute tag.
I love giving gifts that are practical and I know will get used. Your neighbors will love getting extra wrapping paper and tape. You can add a cute little tag that reads, "Just a little something to help you wrap up your holiday season."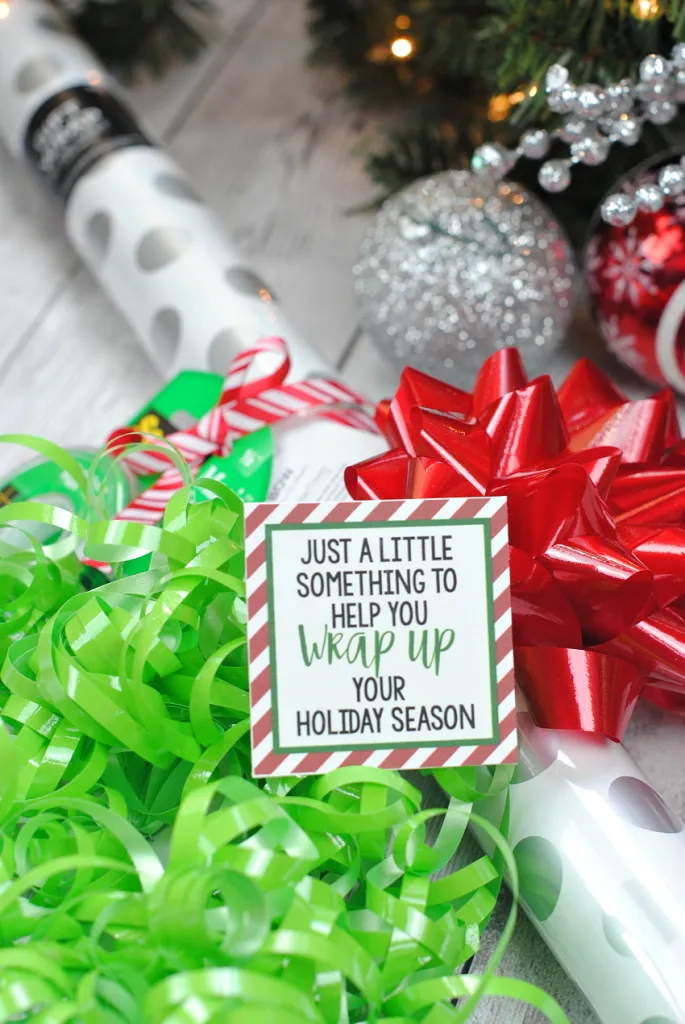 I hope these ideas helped you out. They are perfect for neighbor gifts, teacher gifts, and even gifts for your co-workers. If you don't want to add a specific tag, you could always just send it with your family Christmas card. Which gift are you going to use? Leave me a comment below!